If you are having trouble running your STI tests due to a shortage of standardized test kits MicroGenDX may be able to help.
---
The Situation
MicroGenDX continues to be committed to patient care and rapid diagnostics by optimizing our comprehensive Sexually Transmitted Infection (STI) PCR/sequencing panel into a faster and targeted new PCR panel for Chlamydia Trachomatis, Neisseria Gonorrhoeae, Trichomonas Vaginalis, & Mycoplasma Genitalium (CT/NG/TV/MG) from urine, vaginal, and endocervical samples.
Availability of rapid PCR testing for CT/NG/TV/MG has been greatly impacted across the nation due to the necessary resource diversion towards COVID-19 testing. MicroGenDX has a fully functional molecular diagnostics laboratory and a complete research and development pipeline that enables the design and validation of laboratory tests which exceed regulatory standards. This places MicroGenDX in a unique position to continue offering much needed STI testing to hospitals and providers so that they can continue to provide top quality care for their patients and communities.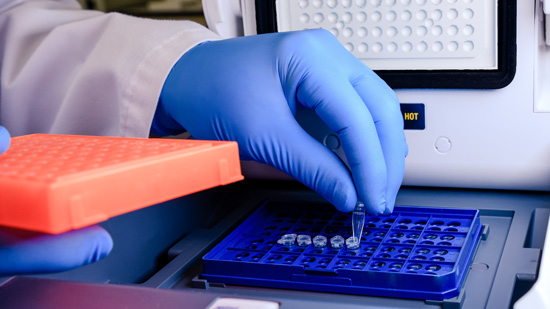 MicroGenDX CT/NG and STI Panels. 
We now offer two products to fit your STI testing needs:
The CT/NG Panel covers both Chlamydia Trachomatis and Neisseria Gonorrhoeae.
The STI Panel expands the CT/NG panel with the inclusion of Trichomonas Vaginalis and Mycoplasma Genitalium.
How to Send
Acceptable specimen types include urine and urogenital swabs.
Urine should be collected in a specimen cup and transferred into an 8mL vial with a rubber stopper. Only the 8mL vial should be sent. The cup can be disposed.
The urogenital swabs after specimen collection can be placed back into the sheath and send dry overnight for processing or placed in Universal Transport Media (UTM) for transport of viruses, chlamydia, mycoplasma and ureaplasma. The cepheid transport media for CT/NG includes UTM, which is compatible with MicroGenDX's CT/NG and STI panels.
---
For those interested please contact us at:
[email protected]dx.com
---
For individuals interested in STI testing please use one of our telemedicine partners:

View Telemedicine Partners