CAP and CLIA Certified High Complexity Lab

"10 years consistent precision certified down to species level"
The MicroGenDX Laboratory utilizes Next Generation DNA Sequencing, the gold standard in molecular diagnostics to deliver microbial data to physicians nationwide. As we continue to assist physicians with the most significant diagnostic data using the most sophisticated DNA sequencing technology, our goal is to simplify our process and support you with the MicroGenDX website.
Southwest Regional PCR Laboratory, dba MicroGen Diagnostics, LLC, is a CAP-accredited and CLIA licensed clinical diagnostic laboratory.
---
COVID-19 qPCR Tests Run
OVER 200,000
---
All Tests run since 2009
OVER 500,000
---

MicroGenDX Uses Next Generation DNA Sequencing to Assist Physicians in Successful Treatment of Microbial Infections
Next Generation DNA Sequencing is the gold standard in delivering precise data in other areas of medicine. MicroGenDX is making this technology more widely available to physicians for the diagnosis of Infections with accurate microbial identification.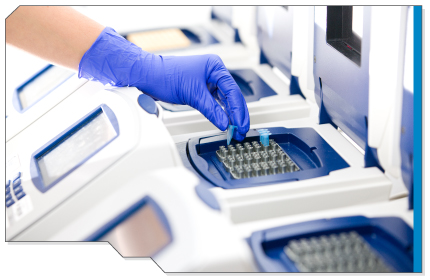 The Problem with Culture Testing and the Solution of PCR & Next Generation DNA Sequencing for accurately identifying microbes in chronic infections.
---
Medicine is Diagnose & Treat
The more accurate your diagnostic information, the better your treatment decisions will be.
Infectious Disease & Microbiologist Related Information

Proficiency Scorecard & How We Do It
Process Mapping
Proficiency (CAP) Scorecard
Concordance Study
Orthopedic Studies
Patient Testimonials

Success Stories
Amazing turnaround for results and pleasant ease of use. Terrific staff in customer service who are very responsive! Nick Koenig was very helpful in searching for results, getting me signed up with release form and stayed on until I had everything. I have already ordered my second kit!!

Women are getting misdiagnosed since the doctors refuse to use the technology and have no idea how painful these UTI's are. So next time you have a UTI please find a doctor from the MicroGenDX company that uses their labs. You will not regret it."

This lab (MicroGenDX) helped me when I was feeling pretty hopeless, their technology found my infection no one believed I had. Their technology is wonderful, but the kindness of their staff compares to no other place I've ever been. I met some of the kindest, compassionate people I've ever met using their services. I cannot say enough good things about them."

I've suffered with chronic prostatitis for over 20 years. This involved a carousel of urologists and misdiagnoses that exposed me to improper use of antibiotics. I didn't begin to experience relief until my healthcare provider introduced me to PathoGenius(now MicroGenDX) a few years ago. This cutting-edge technology has provided keen insights on how to leverage DNA sequencing which properly diagnosed stealth pathogens that can cause a lifetime of misery.

Recently, MicroGenDX came to my rescue after taking two urinalyses came back false negative. If not for your granularity, I'd still be suffering with no help for my condition. A paradigm shift needs to occur in urological circles and I pray the MicroGenDX never shuts its doors for people like me. I appreciate all that you've done and look forward to MicroGenDX leading the way in revolutionizing conventional treatment in urology!"

So grateful,

A year ago I had a UTI that was mistreated for several weeks that ended up turning into a terribly painful kidney infection. I spent 3 days in the hospital where their culture test reported E. coli as the problem and I was yet again put on the wrong antibiotics. Fortunately, I had sent in a urine sample to MicroGenDX the day I went into the hospital (on my own). Within a couple days back home from the hospital I began feeling kidney pain again. After reviewing both the hospital culture report and the MicroGenDX report I brought these reports back to the hospital so the doctor could see them both side by side. I was in a great deal of back pain, very frustrated, and scared that this infection is getting worse causing damage to my kidneys! My MicroGenDX PCR and Next Generation DNA Sequencing report said 3% was E. coli and the actual cause of my infection was 82% Enterobacter hormaechei, 82%! This is a bug they would have never found using standard culture tests. My story ends well ONLY because of MicroGenDX! Within 24hrs of being put on the correct antibiotic to treat that bug I was feeling better, and within a few days the nightmare was completely over."
Traditional Culture Labs vs Next Generation Sequencing (NGS)

Comparing culture testing to NGS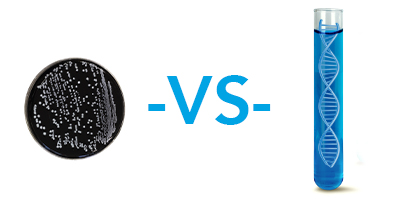 Traditional Culture Labs
Samples must follow strict guidelines of being at the lab within 2 hours and kept at room temperature.
Less than 1% of known microbes will grow in traditional culture methods.
Cultures have a high probability of returning with "no growth" results.
Anaerobes are extremely difficult to grow in culture.
Fungi can take over 20 days to get a result.
It takes several diagnostic tests to identify anaerobes, aerobes, and fungi, costing the patient for each test.
Next Generation Sequencing
Samples are not easily affected by time and temperature.
We do not grow microbes. Our technology Extracts the Microbial DNA from each sample. Similar to lifting finger prints at a crime scene.
We can identify 100% of the microbes within a sample with 99.9% accuracy.
We return NGS results in 3-5 days. Lab results deliver all detected microbes against a data base of 50,000 known microbes.
All microbes and fungi can be tested within one test at one price.
We also detect antibiotic resistance genes for 17 antibiotic classes and deliver an antibiotic recommendations sheet.
---
Other PCR Labs
PCR is limited to the microbial species in the panel.
PCR panels are often 8-20 species or less.
PCR has no clinical value when the panel returns negative.
PCR will only confirm what you ask it to identify.
Our PCR & Next Generation Sequencing
Within 24 hrs we provide Quantitative PCR with bacterial load.
We also detect 10 known antibiotic resistance genes.
We can detect the sequence codes of more than 50,000 species.
Complete screening of the entire known microbial universe with 99.9% accuracy.
Answers to common misconceptions of molecular diagnostics for Microbes.
Get answers on Sensitivities, Detailed Data
we provide and Viable vs Non-viable Bacteria
Our Dedication to Delivering Dependable Data
We understand receiving a negative report can be an inconvenience.
Please click the button below to see how we handle Negative Sample Reports, learn about our 3 run promise of your sample, and details of our free sample run guarantee.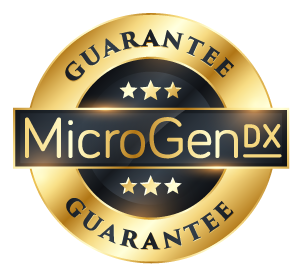 Next Generation Sequencing and Biofilms
A better diagnostic tool
National Institute of Health stated "Biofilms are clinically important, accounting for over 80% of microbial infections in the body."
The detection and identification of bacteria present in natural and industrial ecosystems is now entirely based on molecular systems that detect microbial RNA or DNA. Culture methods were abandoned in the 1980s, because direct observations showed that less than 1% of the bacteria in these systems grew on laboratory media.

- J.W. Costerton
Center for Genomic Sciences, Father of Biofilm Research
Learn more about the science and behavior of biofilms or "collaborative communities of microorganisms" and how treating the biofilm dramatically impacts outcomes.
We are changing our look!
---