Ten Years' Experience Offers Speed & Accuracy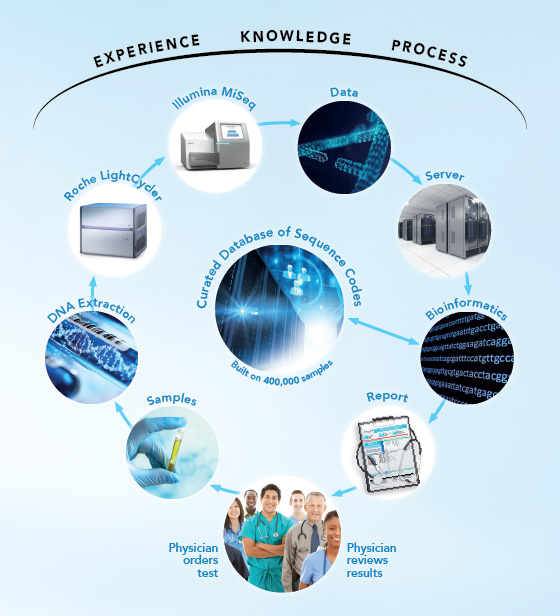 College of American Pathology (CAP) Proficiency Results
Microbial Identification to the Species Level Using NGS 2009 - 2018
| Species Panel | Test Frequency | Number of Blinded Samples per Test | Number of Blinded Specimens | Proficiency Score |
| --- | --- | --- | --- | --- |
| | | | Blinded Specimens Total 799 | Mean Accuracy Rate 99.4% |
| IDR | 3 Times per year for 5 years | 5 | 75 | 97.3% |
| MRS-5 (M) | 3 Times per year for 10 years | 5 | 150 | 100.0% |
| F1 | 3 Times per year for 10 years | 5 | 150 | 98.0% |
| D8 | 3 Times per year for 10 years | 5 | 150 | 99.3% |
| VRE | 3 Times per year for 10 years | 2 | 40 | 100.0% |
| GIP | 3 Times per year for 2 years | 5 | 30 | 100.0% |
| HC-6 | 3 Times per year for 1 year | 5 | 15 | 100.0% |
| TVAG | 3 Times per year for 1 year | 3 | 9 | 100.0% |
| Alternate | 3 Times per year for 10 years | 6 | 180 | 100.0% |
---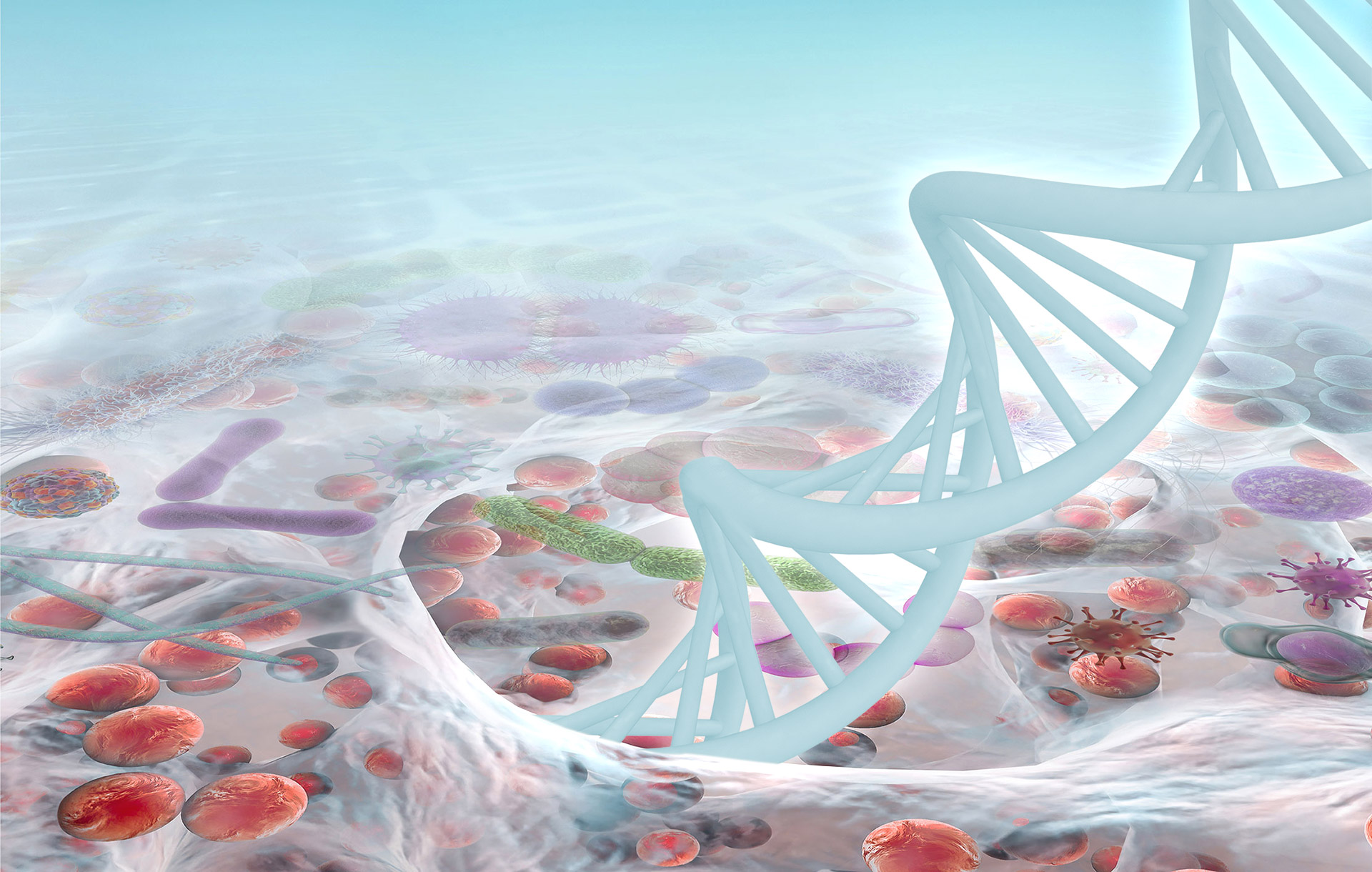 POSSIBLE INFECTION?
Turn to Next-Gen DNA Sequencing (NGS) for More Answers!
---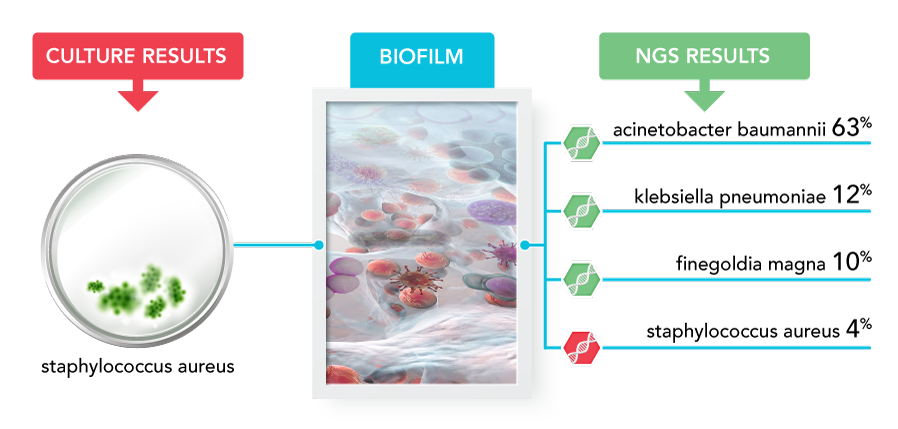 Use NGS on sites of suspected infections:
Prosthetic joint infections
Chronic bacterial prostatitis
Chronic UTIs
Endocarditis
Hardware infections
Spine infections
...and more!

FOR NGS, TURN TO:
MicroGenDX, market leader in molecular diagnostics for infections.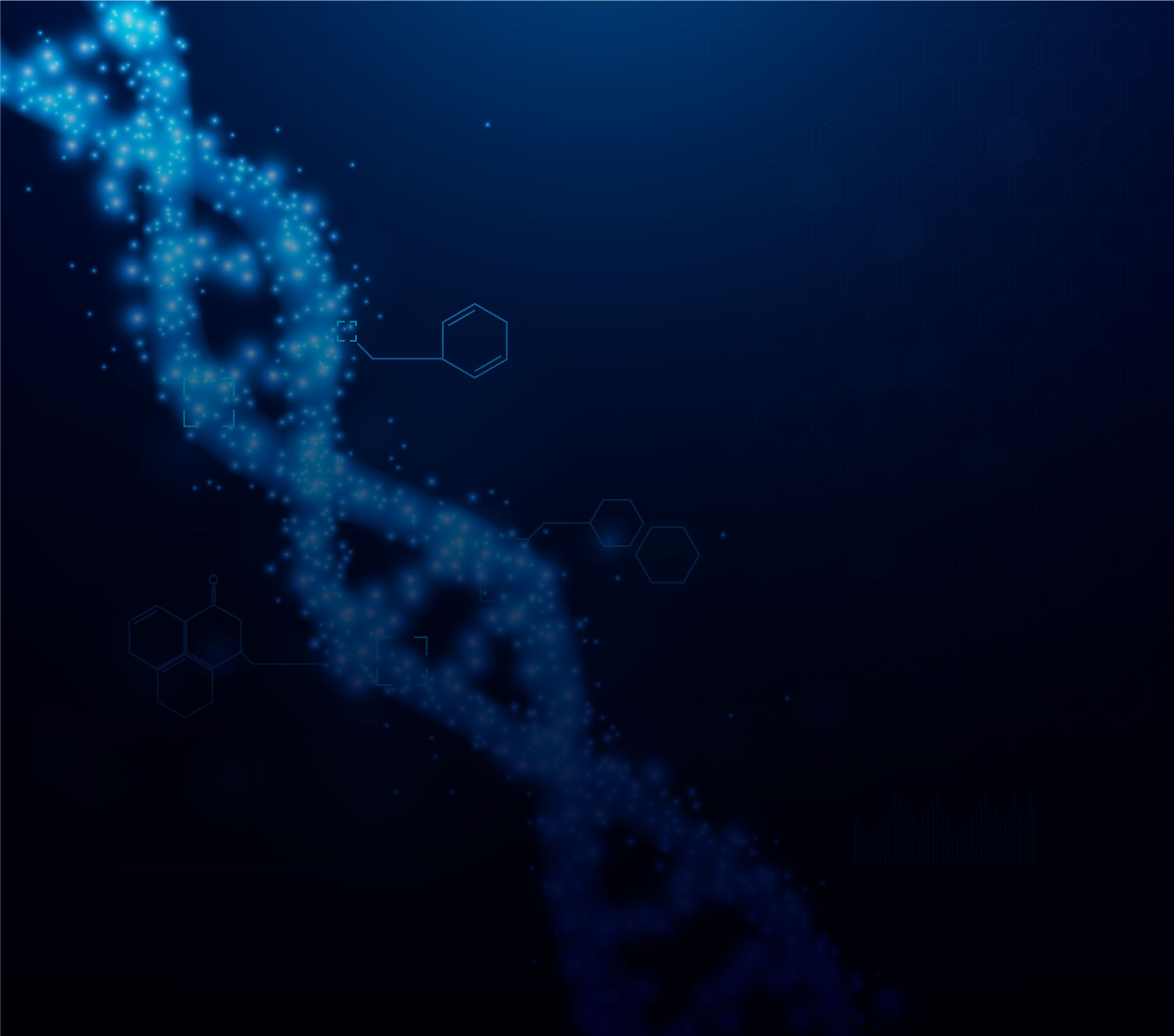 MicroGenDX is the only laboratory using PCR Rapid Screening & Next-Gen DNA Sequencing
For fast delivery of the most comprehensive microbial reports on the market!
Most experienced lab with more than 400k samples processed
---
Provide antibiotic resistance genes for 10 classes of antibiotics
Fastest turnaround of results (3.5 days)
Least expensive lab in the world for PCR + NGS ($250/patient)
The most published clinical trials
The only NGS lab with published data showing 96.1% concordance with culture
MORE THAN 30 PUBLISHED CLINICAL TRIAL STUDIES, INCLUDING:
Arthroplasty Today (2017)
---
Diagnosis of Streptococcus Canis Periprosthetic Joint Infection: The Utility of Next-Generation Sequencing
Majd Tarabichi, MD; Abtin Alvand, MD, PhD, FRCS (Tr&Orth); Noam Shohat, MD; Karan Goswami, MD; Javad Parvizi, MD, FRCS
The Journal of Bone and Joint Surgery (2018)
---
Can Next Generation Sequencing Play a Role in Detecting Pathogens in Synovial Fluid?
Majd Tarabichi, MD; Noam Shohat, MD; Karan Goswami, MD; Javad Parvizi, MD, FRCS
The Journal of Bone and Joint Surgery (2018)
---
Diagnosis of Periprosthetic Joint Infection: The Potential of Next-Generation Sequencing
Majd Tarabichi, MD; Noam Shohat, MD; Karan Goswami, MD; Abtin Alvand, MD, PhD, FRCS; Randi Silibovsky, MD; Katherine Belden, MD; and Javad Parvizi, MD, FRCS
Reviews in Urology (2017)
---
A Head-to-Head Comparative Phase II Study of Standard Urine Culture and Sensitivity Versus DNA Next-Generation Sequencing Testing for Urinary Tract Infections
Michael McDonald, MD; Darian Kameh, MD; Mark E. Johnson, PhD; Truls E. Bjerklund Johansen, MD, DMSci; David Albala, MD; Vladimir Mouraviev, MD, PhD
NEXT-GEN DNA SEQUENCING (NGS) FAQs:
1
How can NGS technology replace traditional cultures when it doesn't provide antibiotic sensitivities?
We do provide antibiotic resistance by detection of the resistant gene for eight antibiotic classes and two additional in development.
Culture sensitivities can only be performed if you can "grow" the microbe.
Being able to culture "grow" a microbe is not the determining factor to verify if the species is a problem for the host.
Only 1% of all known microorganisms can be grown in culture.
We currently know the sequence codes for more than 30,000 species.
ESCMID guidelines make the point that antibiotic sensitivities have no clinical value when treating a biofilm infection.
Breakpoints to determine S-I-R have been established for planktonic bacteria; however, breakpoints haven't been established for the biofilm or community of microorganisms.
2
How do you determine if the bacteria species are viable?
After the cell wall is ruptured, the DNA begins to degrade. DNA that is degrading results in poor quality reads, making it impossible to identify the species. We need good quality reads to determine microbial species.
3
Interpretation of the lab report — what does all this mean?
The Next-Gen DNA Sequencing report is one piece of diagnostic information and should be used with other diagnostics criteria for infection — such as CRP, WBC, LE, and other biomarkers. In chronic infections it is often a collaborative community of microbes that causes the infection, not the single planktonic bacteria. The community will make the determination to switch to pathogenic mode. NGS allows the clinician to understand the complete makeup of the community.
Bacteria form biofilms/collaborative communities and the indication of becoming pathogenic is determined by their community.
CDC and NIH have estimated that biofilm infections now constitute 65% to 80% (respectively) of bacterial infections treated by physicians in the developed world.