A Superior, Curated Bacterial and Fungal Sequence Database
How MicroGenDX identifies all clinically relevant species in a sample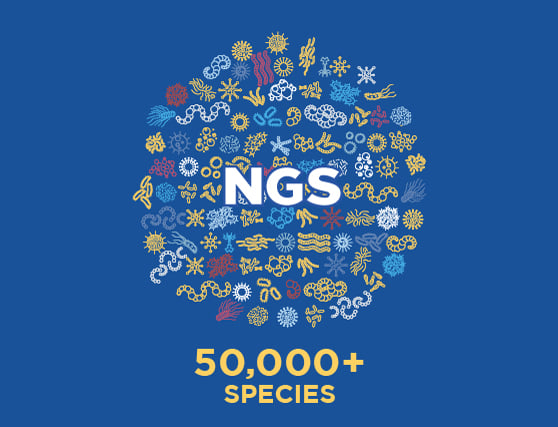 MicroGenDX is one of the world's largest microbial sample processing facility with over 500,000 samples processed with NGS. High sample processing volume allows MicrogenDX to curate one of the most accurate and extensive databases with 50,000 microbes and growing.
The MicroGenDX database contains both public sequences and internally validated novel sequences. For example:
The MicroGenDX database includes entries from known species that have been independently verified by ATCC through culturing, and have gone through the entire NGS workflow in our lab.
Our database also contains new sequences from publicly available sources like NCBI. However, three major quality control steps are taken to ensure high-quality source validation before sequences from NCBI to be incorporated into MicroGenDX's database. These quality control checking stages remove sequences that have incomplete or incorrect taxonomic information, low quality reads over the gene regions of interest, or inaccurate species matches.
The rigor that MicroGenDX applies to the quality of its bioinformatics pipeline and microbial database goes above and beyond the current standards of many public DNA/RNA datasets.