MicroGenDX's NGS Testing Helps Practitioners Better Diagnose and Treat Patients
Fundamentally, patients have different lifestyle and environmental experiences on top of having different genetic blueprints (and perhaps genetic predispositions) and biochemical profiles, which influence the pathogenesis of diseases. Functional medicine works to analyze and assess all of these frontiers when treating patients. This holistic approach is crucial, especially in complex illnesses in which identifying the underlying cause(s) can be difficult. Functional medicine practitioners focus on understanding the root cause of the disease to implement the appropriate treatment plans.
Patients with difficult-to-diagnose conditions often consult functional medicine as a complement to conventional medicine. This is where powerful diagnostic tools come into play. Because functional medicine relies on answering the basic how's and why's of diseases, diagnostic tests are necessary for diagnosing, managing or even preventing diseases.1 Some of the standard functional diagnostic tests consulted by practitioners and patients include:2
Cardiometabolic
Immunology
Environmental toxins
Genetics
Endocrine
Infectious diseases
Micronutrients
Gastroenterology
Next-generation sequencing is one of the newest technologies in the diagnostic space that is highly suited to uncover genetics and infectious diseases and underlying illnesses.
How Next-Generation Sequencing Is Revolutionizing Diagnostics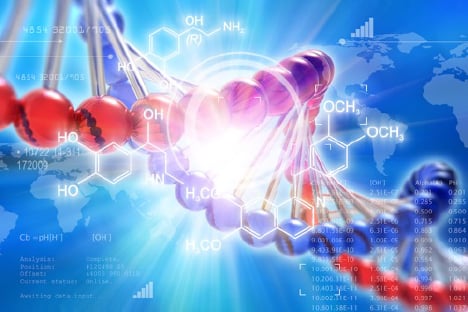 Next-generation sequencing (NGS) is a powerful technology that has revolutionized molecular diagnostics.3 Also known as massive parallel sequencing, NGS can sequence thousands of genes simultaneously in multiple samples.4 Unlike its predecessor, Sanger sequencing, NGS can be performed with high levels of efficiency; the entire genome can be sequenced in a single experiment.
NGS is also more cost-effective as compared to Sanger sequencing. The resolution of NGS is highly tunable; it can be used to perform a genome-wide scan or in-depth sequencing of specific genes to find genetic variants and mutations.
Furthermore, NGS is suited for an extensive range of clinical samples, including sputum, urine, blood, tissues, and fluids. How is NGS performed on clinical samples? First, genomic DNA is extracted from the samples. Next, in the library preparation step, DNA samples are then processed to allow the sequencer to be able to read it. The libraries are then loaded onto a flow cell and placed on the sequencer. The DNA samples are amplified and sequenced via a process called sequencing by synthesis.5
Next-Generation Sequencing Accurately Diagnoses Clinical Imbalances and Infections
Based on the Functional Medicine Matrix, functional medicine practices can utilize next-generation sequencing to detect core clinical imbalances in "assimilation" and "defense and repair" systems where the microbiota and infections are involved. NGS can detect the presence of microbiota as well as infection-causing microbes efficiently and accurately. MicroGenDX, a leader in molecular diagnostics, offers cost-effective and accurate NGS-based diagnostic services for a wide variety of infections.
MicroGenDX has several key specialties:
Orthopedics
ENT
Wound care
Urology
Periodontics
Podiatry
Primary care
Infectious diseases
Microbiology
Once the cause(s) of infections are identified, the appropriate treatments can be presented to patients. The high sensitivity of NGS also picks up on the presence of mutations/variants and even antibiotic resistance genes — this is crucial in ensuring proper antimicrobial stewardship and timely treatment of patients.
One of such MicroGenDX's services is Women's Complete. The powerful qPCR+NGS diagnostic test kit accurately detects reproductive system infections, yeast overgrowth, urinary tract infections, interstitial cystitis, and bacterial vaginosis. The kit includes both vaginal swabs and urine tests.
At the qPCR level, common infection-causing bacteria and fungus can be detected and identified. After next-generation sequencing is performed on the samples, the data is compared to MicroGenDX's extensive DNA library that contains more than 50,000 microbial species.
MicroGenDX's qPCR+NGS DNA Sequencing a Powerful Diagnostic Tool
In recent years, functional medicine has gained significant attention among clinical practitioners and patients alike. This modernized healthcare approach focuses on patients' genetics and biochemical profiles as well as their environment and lifestyle. This is especially important when faced with complex and challenging illnesses.
Functional medicine tackles the how's and why's of illnesses. Powerful and appropriate diagnostic tools such as next-generation sequencing can facilitate this process. MicroGenDX's qPCR+NGS DNA sequencing services can equip functional medicine practitioners with the capacity to uncover underlying disease-causing microbial infections allowing timely delivery of suitable treatments.
Resources