Beth Pearce is a Podiatrist with Orthopedic Associates of St. Augustine and has been practicing in St. Augustine for over 30 years. We asked her to tell us about the way in which Next Generation DNA Sequencing through MicroGen DX has given her the tools to bring efficient and complete healing to her patients.
"I have, as you might expect a high number of patients here in Florida that want to wear sandals," Dr. Pearce explained, "lots of flip-flops and most all of us in this society are much more conscious about cosmetic appearance."
Dr. Pearce shared with us an example of a patient who she treated with diagnostics from MicroGen DX.
"There was a girl who had actually been to a laser treatment by a colleague and had very disappointing results. When she came to see me the first thing that I did, was obtain a specimen, sent it to [MicroGen DX*] for DNA. Of course, no fungus. With that, we were able to identify the bacterial pathogen and we used the topical targeted therapy and her nail cleared. It was a very gratifying case for me."
Dr. Pearce explained to us the connection between diagnostics and treatment. "As clinicians we can all generally agree that in order to provide the best treatment, we need to understand the organism that we're dealing with. With [MicroGen DX*] DNA sequencing, we can do the same for those nail pathogens and create a targeted DNA therapy that is specific to the nail."
It is considered common knowledge that discolored, infected toe nails are caused by a fungal infection. However, because of new data provided by MicroGen DX's NGS testing, Podiatrists like Dr. Pearce have come to discover that the "common knowledge" about fungal nails, is actually a common misconception.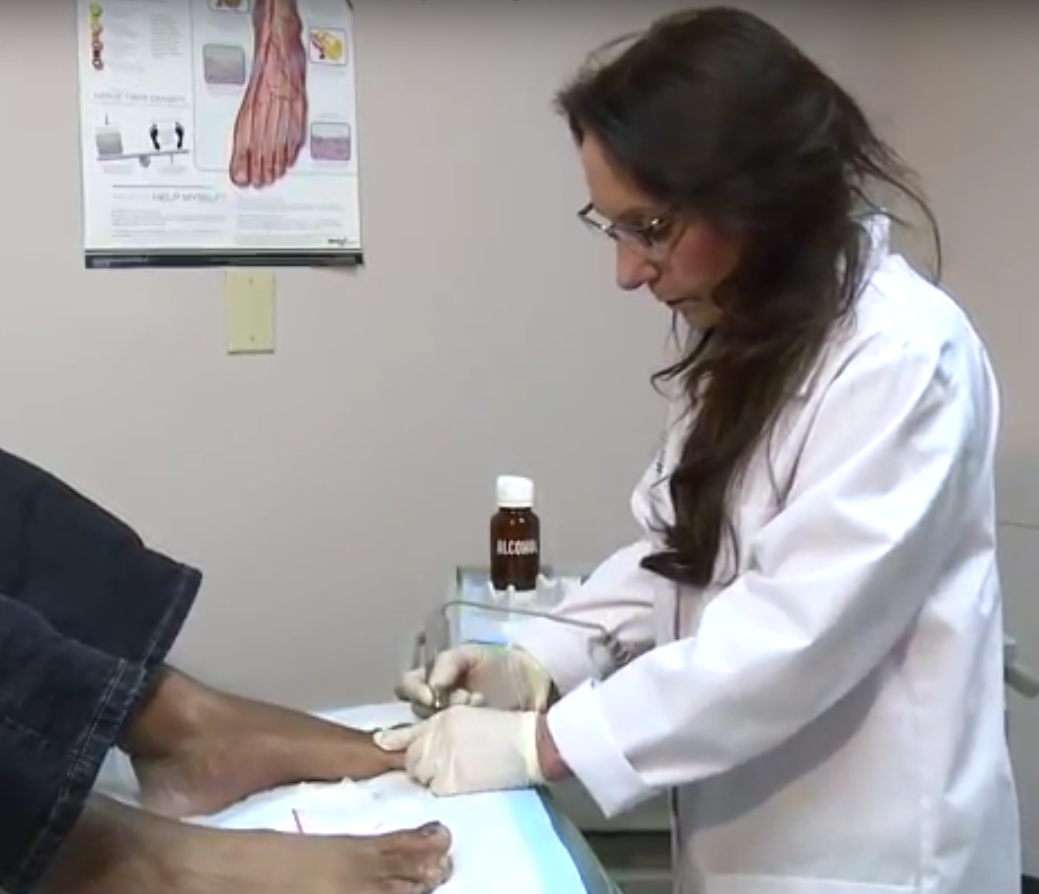 "Since I began using [MicroGen DX*] I have understood that actually most "fungal nails" are not fungal. They are bacterial.
"Near 60 plus percent of those nails that otherwise appear to be fungal are actually not. With [MicroGen DX*], I have shifted my treatment and treatment regime so that we can provide clearing for those patients previously unable to clear. With [MicroGen DX*] DNA sequencing, we're able to assess one hundred percent of the organisms that affect the nail and infect the nail plate."
"When we have understanding of 100% etiology, we have the option for 100% effective treatment." 
Dr. Beth Pearce, DPM can be contacted at the following:
Address: 1 Orthopaedic Pl, St Augustine, FL 32086 Phone: (904) 825-0540 http://www.oastaug.com/
You can watch the interview with Dr. Pearce here: https://youtu.be/17bQ4ATCo0Y


To learn more about MicroGen DX, click the banner above or explore the links below.
https://www.microgendx.com/
https://www.facebook.com/microgendx/
https://twitter.com/microgendx
https://www.instagram.com/microgendx/
https://www.tumblr.com/blog/microgendx
*– Editor's note: At the time of this interview, MicroGen DX, LLC was branded under the name Pathogenius, which is why in the video of the interview (link below) she refers to it as Pathogenius.