MicroGenDX is currently accepting overflow samples from Hospital Systems and would like to assist you in your COVID-19 testing needs.
---

With many labs at capacity and test turn-around times slowing down, MicroGenDX has validated its own Lab Developed CORONAVIRUS SARS-CoV-2 COVID-19 Test and is ready to assist.
---
FDA EUA Authorized | as of 4-23-20
Listed under High Complexity Molecular-Based Laboratory Developed Tests as "Southwest Regional PCR Laboratory LLC. dba MicroGen DX" - View List
---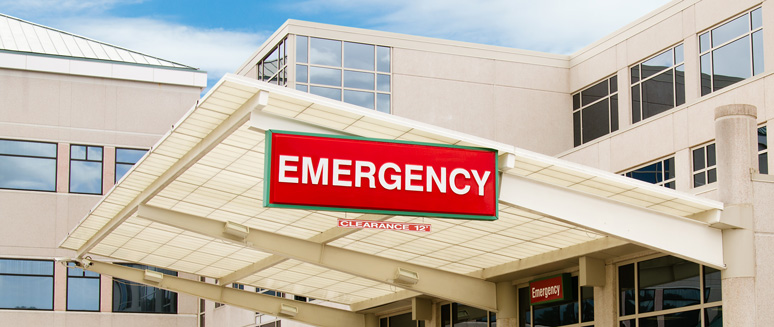 How does my Hospital work with MicroGenDX?
How does my hospital get started with MicroGenDX covid-19 testing laboratory services?
How much is a COVID-19 Laboratory Service Test?
How does MicroGenDX charge for testing?

Hospitals pay by retainer and work off that amount and deposit as needed to proceed with testing service. Hospitals must pay 2 days after receiving contract from MicroGenDX. Retainers must be replenished weekly based on sample volume. If payment is not received, samples will not be tested.
Hospitals can prepay for a set number of tests while supplies last on a first come first serve basis for selected test supplies.
Due to shortages hospitals should provide their own collection supplies. MicroGenDX will run your overflow collected samples.

Billing

We will not provide 3rd party billing service. We will bill the facility directly for samples processed.
Validation:
Which types of samples have been validated by MicroGenDX?

Sputum: MicroGenDX validated sputum (recommended by CDC), and nasopharyngeal swabs.

What type of swabs have been validated? 

Swab: The swab that is being validated for our SARS-CoV-2 molecular detection assay is the PurFlock Ultra 6" Sterile Ultrafine Flock Swab w/ Plastic Handle & Dry Transport Tube Flock Ultrafine Tipped Applicator with Polystyrene Handle in Dry Transport Tube SKU#: 25-3317-U BT

Can MicroGenDX process any other type of swabs?

Yes, Other ENT swabs should present no problem for the assay as long as they are swabs with a synthetic tip, such as nylon or Dacron and an aluminum or plastic shaft.

Which type of swabs are not acceptable?

Calcium alginate swabs and cotton swabs with wooden shafts, BD Eswab (swabs in liquid amies) are unacceptable.

Which are the MicroGenDX validated collection media?

Any VTM (viral transport media) and UTM (universal transport media), and sterile saline (at room temperature for 72 hours) are acceptable.

How to collect and ship samples?
Collection Methods and Validations: 
How are the test samples collected? 
Lower respiratory tract:

Bronchoalveolar lavage, tracheal aspirate Collect 2-3 mL into a sterile, leak-proof, screw-cap sputum collection cup or sterile dry container.
Sputum (Preferred) Have the patient rinse the mouth with water and then expectorate deep cough sputum directly into a sterile, leak-proof, screw-cap sputum collection cup or sterile dry container. 1-2 ml of sputum required.

Upper respiratory tract

Nasopharyngeal swab (NP)

Use only synthetic fiber swabs with plastic shafts. Do not use calcium alginate swabs or swabs with wooden shafts, as they may contain substances that inactivate some viruses and inhibit PCR testing. Place swabs immediately into sterile tubes containing 2-3 ml of viral transport media. In general CDC is now recommending collecting only the NP swab.

*Swabs can also be shipped in sterile saline, enough to cover the swab tip.

Nasopharyngeal swab: Insert a swab into nostril parallel to the palate. Swab should reach depth equal to distance from nostrils to outer opening of the ear. Leave swab in place for several seconds to absorb secretions. Slowly remove swab while rotating it.
Nasopharyngeal wash/aspirate or nasal aspirate

Collect 2-3 mL into a sterile, leak-proof, screw-cap sputum collection cup or sterile dry container.

*IMPORTANT:
All samples must have 2 patient identifiers on spreadsheet or lab requisition forms and sample materials. Once you've collected the specimen, securely cap the container and fold over the RED MicroGenDX Sticker.

**There is a zero tolerance of any leakage. If the container has leaked the container will be destroyed and we will not run the sample. PLEASE MAKE SURE THE CAP IS SECURE AND STICKER IS ADDED.
Supplies:
Will MicroGenDX provide testing supplies to hospitals?

No, hospitals will use their own supplies and ship samples to MicroGenDX.

Will MicroGenDX provide testing supplies to offices?

If they do not have supplies, while supplies last due to a shortage; this is on a first come first serve basis.
Shipping:
How should hospitals submit samples to us?

According to CDC: "Pack and ship suspected and confirmed SARS-CoV-2 patient specimens, cultures, or isolates as UN 3373 Biological Substance, Category B, in accordance with the current edition of the International Air Transport Association (IATA) Dangerous Goods Regulations external icon. Personnel must be trained to pack and ship according to the regulations and in a manner that corresponds to their function-specific responsibilities". Should go through the Send out department of each hospital. Also attach the provided bulk sample submission sheet patient information to upload easily in our database, as well as email to the appropriate staff at MicroGenDX. Shipment should indicate that samples are COVID-19 on the outside of the shipment.

Will the shipping boxes have a distinction for COVID-19 samples?

Yes, they will have the MicroGenDX red sticker or red dot underneath the MicroGenDX logo.
Reporting/Results:
The most effective way to receive test results is using the MicroGenDX Lab Portal. MicroGenDX representative will setup the appropriate person at your lab.
If EMR integration is require our technical department will be happy to assist. Please contact us at: 1-855-208-0019
---
Veteran owned and operated.