Why we rerun samples before determining a qPCR+NGS report is negative
Our technology requires sufficient DNA within a sample. If we cannot achieve the necessary threshold of DNA reads in the sample you provide, this may be due to one of the following factors: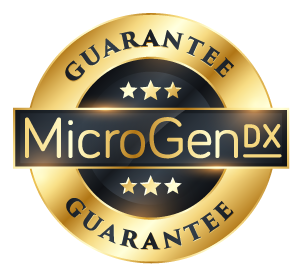 Sample was collected from a site where there are no microbial species.
Sample contains 4% or higher of biocides or lidocaine.
Sample contains an overabundance of host DNA.
Sample contains only non-viable material – for example pus or mucus.
In the case of urine, an antibiotic active metabolite in the sample vial can degrade the DNA. This can occur if the patient is on antibiotics.
Supplements and OTC systemic medications can also interfere with the DNA sample.
The use of topical antimicrobials in wound care and ENT can also interfere with the DNA sample.
We will rerun the sample two additional times. Please note that this will delay your report. If the result is still negative, we will request another sample from the same patient for repeat analysis, and run that sample at no additional charge.
How to limit the chances of receiving a negative report
Sampling technique is critical to achieving the best results. Please review our "How to Collect a Sample" guidelines for proper sample collection at the infection site.
---
If your physician suspects an infection and a "retest due to a first negative" is requested, the new sample must be submitted within 30 days for US samples and 60 days for international samples from date the negative result was first published. Patients are only responsible for shipping charges.