Next-gen DNA sequencing now available for dental offices
MicroGenDX is proud to be partnering with Perio Protect to bring state-of-the-art microbial diagnostics in Periodontal disease with the launch of PerioDX. MicroGenDX is the world's most experienced lab for Microbial Identification using Next Generation DNA Sequencing. Already well established in medicine and research, this accurate technology is now available to the dental profession.
Benefits of Next-Gen Sequencing vs PCR
PCR is an excellent diagnostic tool for rapid & specific species detection. PCR panels can detect between 8-35 species of microbes.
Next-Gen DNA Sequencing is the best option for filling in the gap between rapid PCR detection and identifying all the species present in an infection.
MicroGenDX has identified over 6,500 microbes in human samples through Next-Gen Sequencing. Many times identifying dominant microbial species missed by PCR panels.
---
| PCR | Next-Gen DNA Sequencing |
| --- | --- |
| Rapid Turn Around Time | Detects all Microbes including Aerobes, Anaerobes, Facultative anaerobes and Fungal Species |
| Limited panel detects 8-35 of the most common species of microbes | Can identify 50,000+ microbes with 99.9% accurate detection |
| May NOT detect species if mutated | Identifies all microbes by percentage of the unique DNA found in the sample |
| Could miss dominant species within the infection | 6,500+ microbes identified in human tests to date |
| | |
---
---
ABOUT OUR TEST:
You can choose Saliva, or Saliva-Plus pocket sampling. In addition to saliva, we can process samples from deep in periodontal pockets. This will give you a more comprehensive diagnostic result versus saliva alone. Combine both collection methods in one bio-hazard bag and this will be run as one test.
Answers to commonly asked questions:
1
How are samples submitted?
Samples for one or more patients are placed in a provided shipping box, which has a pre-paid FedEx label. Samples can be dropped into any FedEx drop box, or you may call for a FedEx pick-up.
2
When can I expect the results?
Results are normally available to you in approximately 5 business days.
According to the billing information you provide when you purchase the test kit.
5
How do I access my patients results?
Your patients results will be available in approximately 5 business days on the MicroGenDX portal.
6
What if I have questions?
If you have questions on how to interpret the lab report, you can call
1-855-208-0019
MicroGendx laboratory:
Is the world leader in Next Generation DNA Sequencing in the field of microbial identification. MicroGenDX has processed over 350,000 human samples for thousands of physicians across the country.
We're confident our multi-level solution combining the best in PCR and Next-Gen DNA Sequencing is the KEY to improving patient care.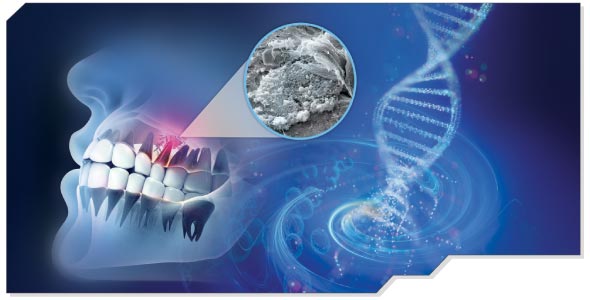 ---
For Questions, please call or email our customer service team