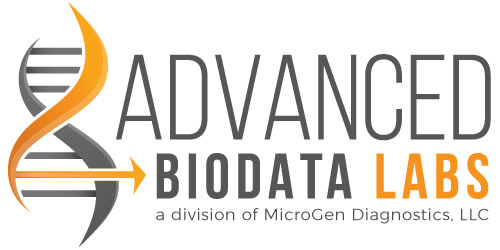 A MicroGenDX Partnership Program.
Advanced Biodata Labs provides state-of-the-art diagnostic testing in the convenience of your lab through MicroGenDX. We offer the ONLY molecular testing solution that provides PCR within 24hrs and the option to be followed by Next Generation DNA Sequencing in as little as 3-5 days to accurately diagnose all microbes within an infection.
A partnership with Advanced BioData Labs allows you to:
Run PCR samples testing in your laboratory
Receive industry-leading diagnostic data with Next-Gen Sequencing
Why We Give You Both
PCR is an excellent diagnostic tool for rapid & specific species detection. PCR panels can detect between 8-35 species of microbes.
Next-Gen DNA Sequencing is the best option for filling in the gap between rapid PCR detection and identifying all the species present in an infection.
MicroGenDX has identified over 6,500 microbes in human samples through Next-Gen Sequencing, Many times identifying dominant microbial species missed by PCR panels.
---
| PCR | Next-Gen DNA Sequencing |
| --- | --- |
| Rapid Turn Around Time | Detects all Microbes including Aerobes, Anaerobes, Facultative anaerobes and Fungal Species |
| Limited panel detects 8-35 of the most common species of microbes | Can identify 50,000+ microbes with 99.9% accurate detection |
| May NOT detect species if mutated | Identifies all microbes by percentage of the unique DNA found in the sample |
| Could miss dominant species within the infection | 6,500+ microbes identified in human tests to date |
| | |
OUR TEAM
Our highly experienced team of professionals delivers an in-house solution to run PCR samples in your own CAP and CLIA certified laboratory. Our implementation team is lead by a certified CAP inspector from BlackHawk Genomics.
Planning for your updated laboratory
Direction on PCR Equipment
Validated Panels
Training Your Laboratory Technicians
A turn-key supplies program
A license of our Bioinformatics Software
Customized PCR Panels
Customized Lab Reports
Continued Support
The option to flex to MicroGenDX for NGS Analysis
You have the option for MicroGenDX to provide Next-Gen DNA Sequencing Reports to give you results from the best diagnostic tool for any infection.
MicroGenDX is the world leader in Next Generation DNA Sequencing in the field of microbial identification. Their laboratory has processed over 400,000 human samples for thousands of physicians across the country.
How Soon Can I Get Started?
It takes our experienced team just 6-8 weeks for complete installation plus training to begin to provide in-house testing. This comprehensive installation includes preparation for CLIA/CAP inspections.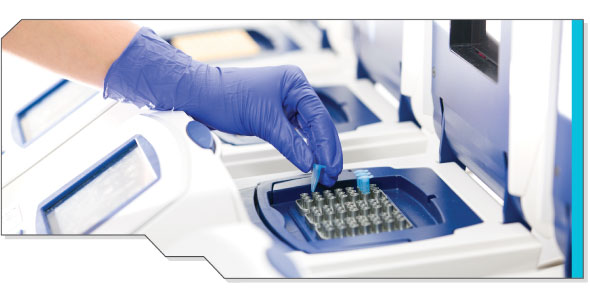 We're Here to Answer Your Questions
Before making a decision regarding molecular diagnostics or your practice, we want to meet with you. Our knowledgeable representatives are available to sit down and answer any questions you might have.
We're confident our multi-level solution combining the best in PCR and Next-Gen DNA Sequencing is the KEY to improving patient care.
---
For Questions, please call or email our customer service team